SpoDari DRIVE Charity karting championship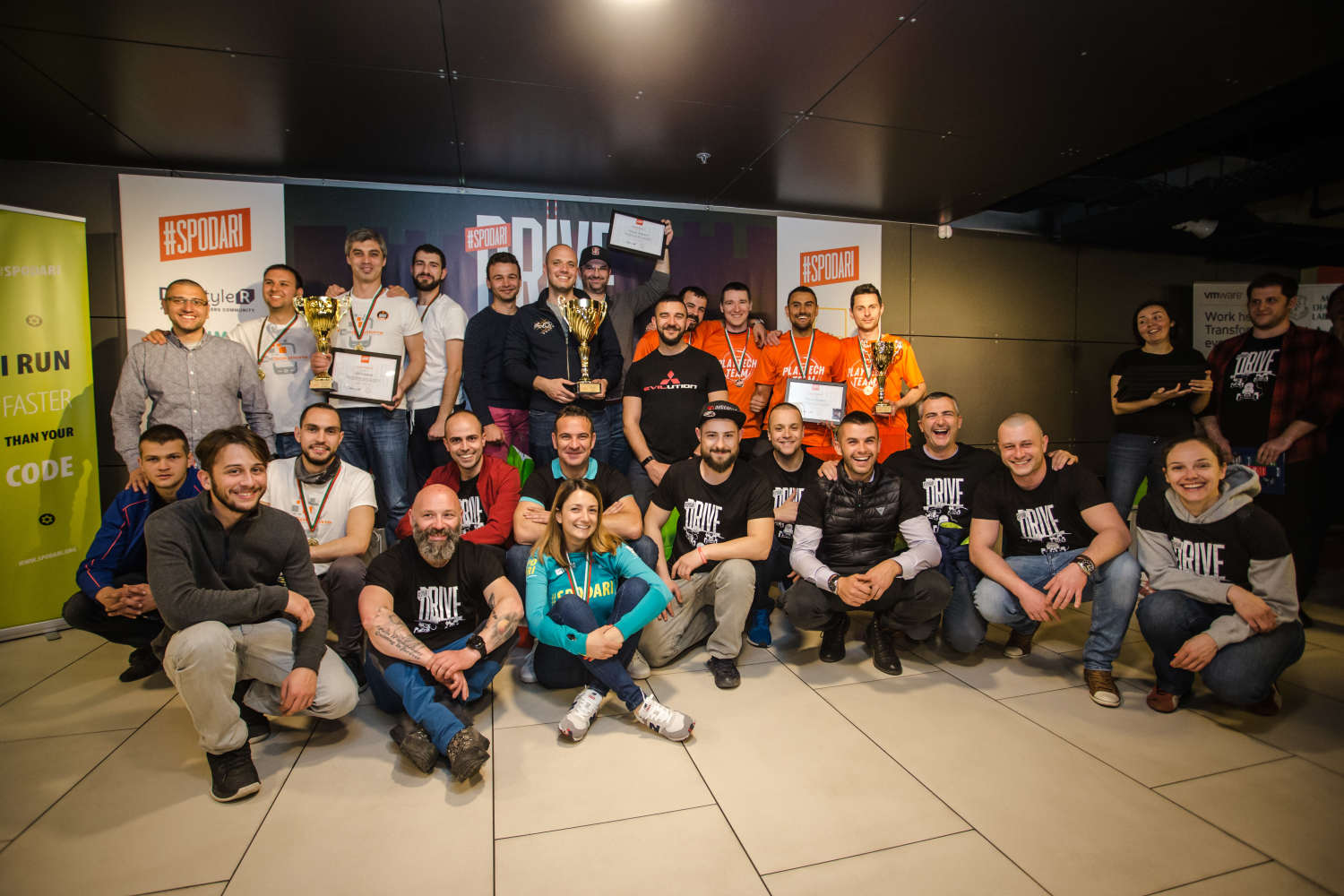 On 17.04.2019, the first competition of SpoDari DRIVE was held - a Charity Karting Championship organized by DevStyler and the #SpoDari initiative in support of the Association for Children with Oncology and Hematology Diseases. The initiative was supported by 14 companies and over 40 individual donations.
The charitable cause is to raise funds for organizing sports events for children with oncology and hematology diseases. Since 2013, the ASSOCIATION "CHILDREN WITH ONCOLOGY AND HEMATOLOGY DISEASES" has been taking children to the International Winners' Games in Moscow. This event is a unique sports-rehabilitation program that helps children regain their confidence and find many friends. These games are a celebration of life and a triumph over limitations. In 2019, the National stage of the games will be held in Bulgaria, organized by the Association with the intention of becoming an annual tradition. Because "after the history of the disease, the stories of victories begin".
The karting event was divided into several stages - masterful driving by rally champions from the country, strategies for successful and accident-free driving both on the track and on the road, and a real Le Mans-style karting competition.
Active ambassadors of the #SpoDari DRIVE cause were Bulgarian rally champions Krum Donchev and Dimitar Iliev, rally pilots Daniel Popov and Denis Stanchovsky, European SuperMoto champion Angel Karanyotov, Eastern European and Republican champion in class 125 Milen Georgiev, ultramarathon runner Krasimir Georgiev, elected "Young Doctor of 2018" - Dr. Asen Tsekov and Sofia Riders organizers Andrey Dyanov and Martin Raychev. They were mentors of the teams and key to building a strategy for success in each crew's race.
13 teams with 4 pilots each were admitted to the actual competition. The crews underwent a detailed safety briefing and clarification of the rules, followed by a qualification for starting positions. The actual competition lasted 40 minutes, during which the teams had a 4-minute window for each pilot change. Each team had to decide when to make the pilot change on the karting track and which pilot to be on each relay.
In first place was the VMware 1 crew with 48 laps and a total time of 00:40:12.652, followed by the MMSolutions crew with 47 laps and a total time of 00:40:47.269, and the Playtech Bulgaria crew in third place with 47 laps and a total time of 00:40:48.463.
We warmly thank all participants, organizers, and mentors - for the enthusiasm, dedication, and positive emotions with which you turned an idea into a story of success.
13 crews, 10 mentors, 52 participants, and 25,000 BGN raised for the cause of the ASSOCIATION "CHILDREN WITH ONCOHEMATOLOGICAL DISEASES". We sincerely thank everyone who became part of this story.
contacts
Write us a message
follow us
Donate
COMPANY NAME: SPODARI FOUNDATION
IBAN: BG09UNCR70001525313462
ACCOUNT CURRENCY: BGN
BIC/SWIFT: UNCRBGSF