Indonesian Culture Day
University Hospital "Queen Joanna"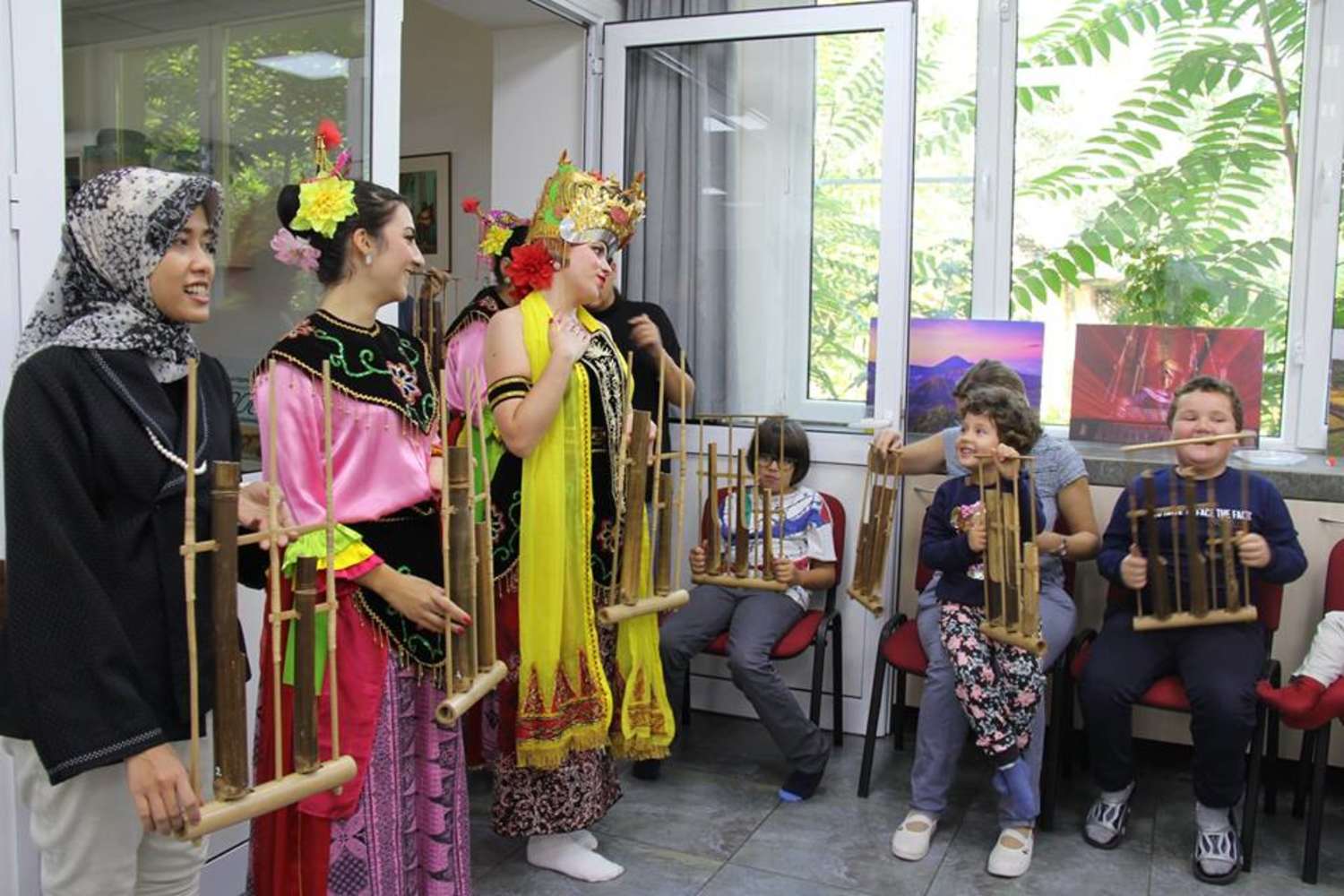 The Indonesian Embassy in Sofia visited Queen Joanna Hospital to present Indonesian culture in support of children with oncological and hematological diseases. During the event, the young patients had the opportunity to play traditional Indonesian musical instruments - angklung and try various traditional dishes. The dance group Pesona Mawar Nusantara from the Indonesian Embassy in Bulgaria performed Indonesian dances especially for the children and their parents. With great enthusiasm, they also joined in the dances, along with the team from the association :)
This event was held in cooperation with the SpoDari initiative, and its goal was to bring more light, colors, happiness, and to introduce Indonesian culture, which the children have never experienced before.
contacts
Write us a message
follow us
Donate
COMPANY NAME: SPODARI FOUNDATION
IBAN: BG09UNCR70001525313462
ACCOUNT CURRENCY: BGN
BIC/SWIFT: UNCRBGSF